Files & eBooks (Downloads)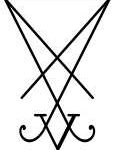 This page hosts a number of free downloadable and printable PDF files, some also available in html, with rituals and information for Demonolators. If you have a file in Word, html, or PDF relevent to Demonolatry and would like to submit it to the library, please contact Frank at demonolatry.org@gmail.com. PLEASE only submit files that you have authored yourself! If you are not the author of the work, you have no right to distribute it and neither do we. We are not here to commit e-piracy. E-piracy hurts writers. If a link is broken, please be patient.
Adobe Reader is required for viewing of PDFs.
Ater Votum Daemonolatry Prayer : PDF
Hidden: Living With the Uninitiated:  PDF
Modern Demonolatry: PDF
Modern Demonolatry: Greek Version PDF  (Translated by Rena Vlachoyianni)
Modified Daemonolatry: A Guide for Daemonolaters with Disabilities & Illness: PDF
Scales of Ma'at: A Guide for the Incarcerated: PDF
Khemetic Daemonolatry Sigils: PDF
Dukante + Goetic Sigils : PDF
What is Demonolatry? : PDF

 

Gates of Lucifer Graphics File: PDF
Keys of Ocat Graphic File: PDF
Keys of Death FREE file (not as extensive as printed version): PDF
Kadeya Rite of Ba'al Graphics File (for electronic editions): PDF