You don't go to church…
…but you can attend our online rites! Check out our live, online rites for Daemonolaters. Participate in your own home or simply sit back and observe. Either way, we don't mind. We will let you know what you'll need to participate, and if we don't, let us know and we can give you a list. All rites include a question/answer session afterward as well as a breakdown to offer explanation for symbolism and action during ritual. Participants are also invited to ask any Daemonolatry related questions at the end of each rite. So join us!  Check out our events HERE.
Winter 2014 Meditation Sessions!
The meditation sessions  will be starting soon!  You can sign up at any time up to a few hours before each session starts!  You can also see some upcoming events HERE.  Feel free to start signing up for some of this or checking your calendar. We look forward to seeing familiar faces and welcoming new ones!
Daemonolatry Necromancy Specials – September to November 2014!!! Heads Up!
We have gotten hold of the remaining DELUXE bonded leather editions of Keys of Ocat from Nephilim Press. Some of these books are slated to be included in special, limited edition Daemonolatry Necromancy packages that we'll be selling in September, October and into November (if there are any left) in 2014!!!  There will be a limited number of sets available. Some sets will include Death Daemonic Divination cards, or clay Daemonic Sigil Sets, other sets will include Death Daemonic Incenses, Oleums, graveyard dirt, and  Honoring Death .  See the Daemonolatry Necromancy Special's page to learn more!
New on the Bookshelves
The highly anticipated Drawing Down Belial is now available! 
The Abyssal Communion and Rite of Imbibement is now available! You can now sign up to attend an online performance of this
beautiful rite on October 12, 2014.
We have journals for all of your magickal journaling needs!  The Goetia Workbook and many other journals  are now available!
Keys of Ocat is still available from Nephilim Press and from us here at demonolatry.org. The price has been dropped to $30 for the standard hardcover edition!!
If you weren't quick enough to get copies of Infernal Colopatiron while they were available, you can get copies of The Abyssal Angels.

You can get more titles in our Bookstore .   Check it out!
Readings
Wondering what is going on in your life? Need some direction? Curious about possible spiritual paths you haven't explored yet? Want to know where your magickal strengths are?  We offer several different readers, each with their own unique method of reading to help you gain insight into your situation.  For Daemonolatry Readings, Magical Natal Chart and plain Tarot readings, check with S. Connolly (who also does magickal work). For tarot combined with Automatic Writing – talk to Tanya. To talk to a Necromancer who reads with the help of her ancestral spirits, talk to Wheezy.
Thank you for visiting and may Lucifer light your way!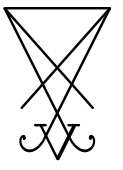 NOTICE: If you are a long time member of the Demonolatry community  and are interested in becoming one of our regular bloggers or you would just like to do a guest blog to herald a coming book or to share ritual work, personal research,  or your thoughts on Demonolatry and/or the Daemonic, contact demonolatry.org@gmail.com! We'll get you set up.
The Posting Schedule for 2014 is as follows (subject to change without warning):
Please note that some bloggers may choose not to post in any given month. We're hoping with the variety of bloggers on this site that there will still be plenty of active content to keep you busy. Also note some bloggers who were active in previous years may have become inactive for the current year due to overloaded schedules or other commitments. You may still find their posts under their name in the sidebar.
---