---

What's New for

Summer 

2017?
2017 Classes are Finished for the Year! Watch here for more announcements!
Readings are available! We have added a new person!! Check it out!
If you are new to Daemonolatry, check out our Online Library
New Books!!! Lake of Fire: A Daemonolater's Guide to Ascension and  Book of Agares by S. Connolly. Check out our bookstore pages for more.
New prayer cords and supplies have arrived at Sephira Alchemy.
---

Get Your Daemonolatry Supplies from Sephira Alchemy!
Looking for prayer cords, oleums, incenses, amulets, books, divination sets, and other Daemonolatry specific items made by practicing Daemonolaters? We have it all and we do custom orders, so if you don't see something — contact us — we can make it for you.  We are Paypal Verified! Check it out HERE!
---


Now is a great time to Get A Reading!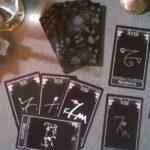 Wondering what is going on in your life? Need some direction? Curious about possible spiritual paths you haven't explored yet? Want to know where your magickal strengths are? Are you curious what the Daemonic has in store for you?  We offer several different readers, each with their own unique method of reading to help you gain insight into your situation.
---

Thank you for visiting and may Lucifer light your way!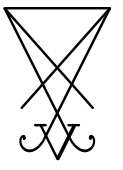 ---
The Bloggers for 2016 are as follows (subject to change without warning):
William Briar
Other Assorted Bloggers.
Guest Bloggers Welcome (contact Frank Domovoi at demonolatry.org@gmail.com)
Please note that some bloggers may choose not to post in any given month. We're hoping with the variety of bloggers on this site that there will still be plenty of active content to keep you busy. Also, note some bloggers who were active in previous years may have become inactive for the current year due to overloaded schedules or other commitments. You may still find their posts under their name in the sidebar.
---