I had the wonderful opportunity to interview magician Andrieh Vitimus for my blog over at The Quadrant and decided the folks who followed demonolatry.org would also find this interview enjoyable and interesting!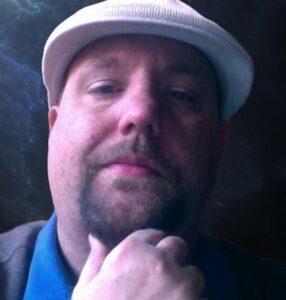 When did you first know you were a chaos magician?
A better question is when I first new I was a magician, since the two are inextricably linked. First, I was a complete skeptic when I started. When I was really younger, I had considered going into the priesthood of an Orthodox Eastern Rite Catholic church. Seriously considered it. I was one of those compassionate "gentle" souls. I even was an altar boy. When I went to an all boys catholic school, people were pretty vicious and rotten. To be blunt, if people could act with such cruelty and call themselves a Christian, I came to the conclusion all religions were bullshit, but especially Christianity. So I put all that stuff away, deciding to become a hard scientist, trying to understand my visions and dreams through a materialist psychological perspective. It worked for a while.
And then, it didn't. You get to a point where the blood is dripping form your veins, madness has infected you, and you are trying to use every bit of psychology you have to avoid going in the asylum. The shadows torment you, and everything goes badly. You reach for a couple lifelines, and they tell you they are afraid of you, they can't help you because they have physically seen the shadows too. With nothing left to loose, I drove down the road in one of the worst storms in Illinois listing to Ministry. Multiple tornados touch down in around me. Did I stop? No, I dared it not to move and spun up my turbo charged talon at 150 mph straight toward it. At that moment, something snaped inside. I connected with that Tornado. It moved.
I had no doubts that I was a magician then.
From the start, I was always interested in chaos magic. At the time, it was the only idea of magic ( it is not a system of magic in itself) that combined what I saw as scientific reasoning and skepticism without appealing to unneeded explanations of faith. Yes, there are mysteries but non-dogmatic skepticism will serve most people well.
How long have you been a magician?
15-18 years depending on how you count.
How long have you been a writer?
25 years. I was a published poet in another life and formally studied English writing.
Were there any other books/authors who influenced you early on?
Early on I was a big fan of Phil Hine, and to a lessor degree Peter Carroll. In addition to those books, I spent a tremendous amount of materials on Qigong, mostly through in person seminars (which was no small amount). Early on, after I got through the few rough patches, I was able to learn a tremendous amount from inner city conjure practitioners in Chicago, my extended family ( who came out of the woodwork from no where after the rough patches), and even various occult stores. Although by the time I started talking to other people after the rough start, I had mastered a lot of critical defensive practical magic skills such as cleansing, banishing and protecting a space. Nothing like adversity to teach you.
Since a lot of my readers are also authors, how much time did it take from writing your first book to having it published?
So it took me about 5 years to write the first book, and then about 2 years to go to publication.
What other careers have you had?
Or better still have? I am computer programmer, system administrator, do hypnosis, and currently manage a department.
Do you write under more than one name? Why?
I used to write under the name Pentilian. I currently, only have the one Pen Name. Pentilian unfortunately became a sacrifice substitution in a ritual that a name could die so I didn't have to and no, I am not kidding about that one.
What finally influenced you to write a book?
Things didn't go well for a while after the Tornado incident. It was not like the Shadows left me alone. They followed. I learned a lot about demons back in those days and
what happens when a real curse was thrown at you ( the why someone would do that is a whole story in itself, a novel that I will write). I learned through struggle. I took very basic techniques and refined them again and again till they always worked. I got better as a magician. The thing is that, most books on magic are not very useful in that situation. You do not know who to ask or about the culture of the occult. The magic takes so long to learn. Think about it, you do not have a mentor. Demons are hunting you and tormenting you. You are couch surfing because things are not going so well, and now spend 4 months learning the LBRP so you can get a moment of calmness and then your LBRP probably will not even work.
You have a choice too, do you decide to live or die and if you do live, what do you have to know? Most of the occult books I have just do not distill down the magic to useable bites. Hands On Chaos Magic was my attempt to write a training guide for people who to be blunt might be in a similar situation to what I went through and also my attempt to reveal the underlying keys of magic that I had worked through by that time ( Hands on Chaos Magic was written over 5 years ago, I've gotten better). I found that many faith based or dogmatic systems of magic just believe these answers will come to you over a few years of study, maybe. I just haven't seen that happen. Essentially, it was trying to fill in the gaps of Peter Carroll's Liber MMM and Liber KKK with more guidance.
What was the hardest part of writing your book?
I can be somewhat of a perfectionist. I had written a 150 book, then tossed it out and started to try to meet my original intention of having a good training manual. Essentially, in the first copy, I used way too much jargon. Stepping back into the book a second time, was really difficult.
What do you hope readers take with them after reading your book?
You can do it and start now. Ignore all the fear mongering out there. Sure their might be some bumps in the road, but the process of magic will change you. Embrace it and do it.
If you could give one bit of advice to beginning magicians, what would it be?
Research a little, do a lot. You will learn more by doing then you can from all the theorizing. All of the secrets in my first book are hidden in plain sight, they all become obvious if you are doing the exercises.
What's something readers and fellow magicians would find fascinating about you?
I am a pretty down to earth person. Although my rituals are quite powerful, I am generally somewhat low key and grounded. I really never got over the idea that there are quite a few things larger then I might be although I do tend to be playful with the spiritual world. Being low key does not always serve me well in the PR department. I always have something going on and very much am a Magician first, and author second. At one time, I was very shy but have transformed my personality from those days.
What else would you like readers to know about you or your work?
I really live the path of magic, for better or worse. There is a huge difference between that and an academic magical thinking. Sometimes, I will do magic and it does not turn out quite how I planned. It makes for great stories and makes for great actual connections, however I do tend to have very little desire to talk to people who do ceremony with no real desire to do magic which is very much a thread in modern paganism.
How do your family and/or friends feel about your book or writing venture in general?
Some of family knows what I do, some do not. I have honestly found that the birth family members who are into the occult (which many are), are quite jealous over the fact. They also tend to be quite anti-author. That saddens me greatly, but it very like some parts of the occult that promote a certain view so it is not surprising. My life partner and friends are fully supportive and often get on me about not getting the next project done fast enough.
Where are you from?
Chicago. But Now I live in Ohio!
Has your life changed significantly since becoming a published writer?
I think the quality of the people I have met has greatly improved. I met my wonderful life partner, new and great friends and the fans are wonderful. Of course, Hands On Chaos Magic itself had some embedded spells in the text of the book almost all of which have come to pass.
Do you work on one project at a time? Or do you multi-task?
I multi-task… but I do it badly. I am trying to focus on actually getting projects done instead of the 20 or so somewhat worked on books lying around the house.
When not writing or practicing magic, how do you relax?
Nothing says fun like playing Starcraft II, and X-com with the step son. I drink Café Au Lait's at Jazzy cafés and read books on business, psychology and fiction. I also do some drawing and occasionally play the piano. Of course, I occasionally like visiting the Goth clubs on occasion. Really, I love to go hiking with my step-kids as much as I can. Love the hiking. I plan to get back into Martial Arts.
Please tell us 5 miscellaneous facts about yourself.
Favorite Color: Red.
Favorite Café now destroyed due to Starbucks, Scenes.
Most hated food: Onions.
I am half-way to a black belt in Shuai Jiao.
I actually have a masters degree in computer science and am currently pursuing a MBA.
Tell us about www.magical30.com , how it got started, and the work that goes on there.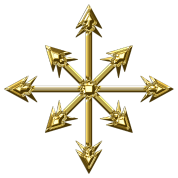 Magical 30 came about for a few reasons. It comes from a simple idea that was something I noticed and was very supported by neurology. I noticed that physical manifestation becomes more likely after working with an entity repeatedly. I theorized that if you had a solid foundation in magic, you could make this type of physical manifestation happen after about 24-30 days of dedicated work using 30 minutes day. Of course, it does not always happen but with a higher likelihood, because it takes 30 days for your neurology to fully integrate new neuro-pathways. AKA it takes about 24-30 days for your brain to adapt to an entity fully. I realized, 30 days is just about the right amount of time to really break into and do magic and to start a whole process of doing magic. Around the same time, I started taking Gamification classes and studying motivation. The Magical 30 was born as a result, to try to get people to dip and do magic and put it into a game context to get people to start. That is the real goal, Get people Doing, not just theorizing.
MORE INFORMATION:
New Releases:
Sigil Joy Magic Launcher
Books:
Hands on Chaos Magic – | Amazon  |  Barnes & Noble |
Links:
Website: http://andriehvitimus.com
Facebook: andriehvitimus
Blog: http://magicblog.andriehvitimus.com
Every other Week Radio Show: http://deeper-down-the-rabbit-hole.com
AUTHOR BIO
Andrieh Vitimus has been a practicing magician for over 15 years in multiple systems. He holds the highest initiatory rank in Haitian Vodou, that of Houngan asogwe. He has had several store appearances through out the Midwest and has taught at conventions including Aeonfest, Ancient Ways, Convocation, Starwood, Crucible and Sirius Rising. Andrieh Vitimus's magical career, however, began with a undergraduate degree in psychology with a strong emphasis on cognitive science. He is a Usui Reiki Master Teacher, and is a licensed hypnotherapist/NLP practiciner. In addition to the formal training as a Reiki master and Qigong practitioner, Andrieh Vitimus comes from a line of magically inclined individuals whose lineage include Asowge level Haitian Voodoo priests, Jesuit priests, psychics, and natural healers. Andrieh is currently faculty at Peter Carroll's Arcanorium College ( http://www.arcanoriumcollege.com/).
More About – Hands On Chaos Magic:
This irreverent guide to chaos magic emphasizes experimentation and finding out what works best for you. Andrieh Vitimus presents a revolutionary hands-on course of study for the average Jane or Joe. Vitimus banishes the severe tone of other esoteric orders, offering an accessible and practical approach that makes it easier to perform successful chaos magic that is uniquely your own.
| Amazon  |  Barnes & Noble |